Our Process
After the ties have been removed from the ground, we load and transport them to one of our facilities located across the United States. There they are processed – sorted, graded, bundled, and banded. Through a defined quality control process, we apply consistent grading standards across our facilities.
Common Standard Railroad Tie Types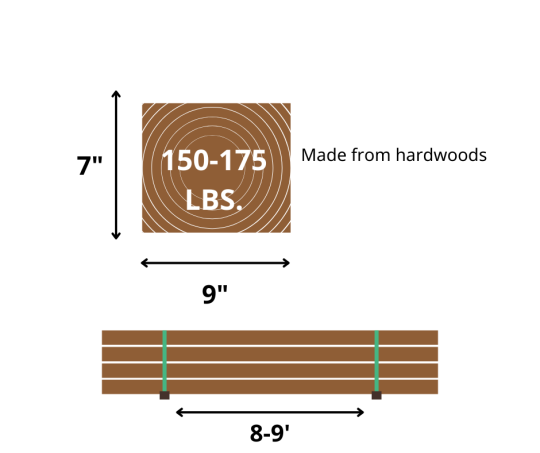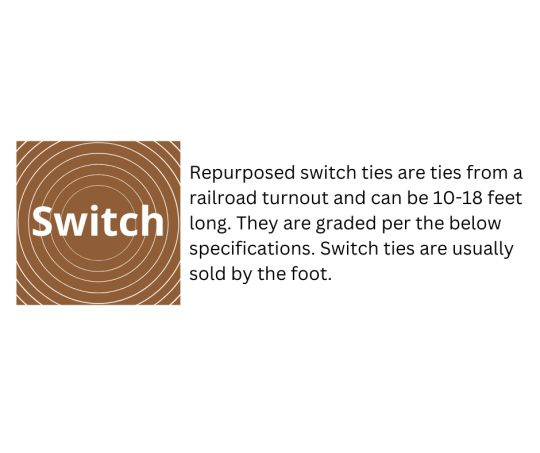 Omaha Track Tie Grading Standards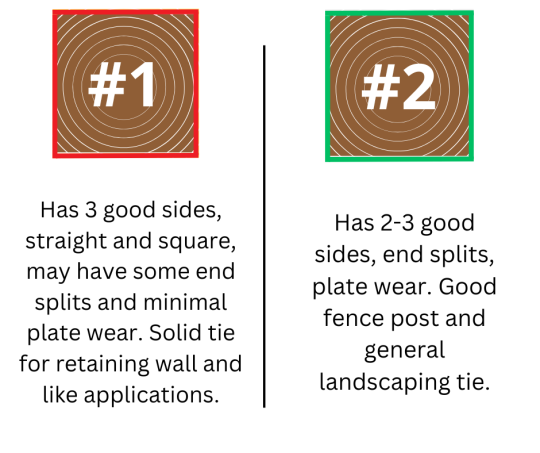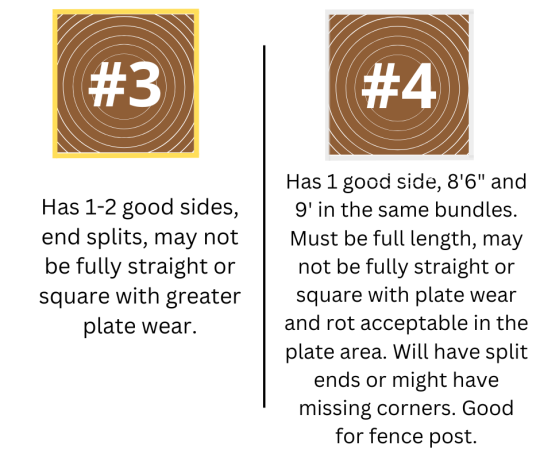 VALUE ADDED SERVICES
Signature Banding
Banded with high strength disposable poly bands on each end.
Custom blend for Omaha Track for safety and effectiveness.
Wood runners aligned to the bottom of each bundle for safe offloading.
Delivery Options
Competitively priced tie delivery to retail stores via flatbed trucks.
Cross country delivery using centerbeam railcars.
OMAHA TRACK SALES TEAM
Jenna Matthey – Market Manager, Repurposed Ties
jenna@omahatrack.com
712-253-0965
Tie Team
tieorders@omahatrack.com
402-339-0332 Option 7
* Ties are not available for local purchase in the Omaha, Nebraska area.